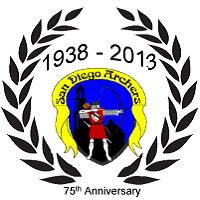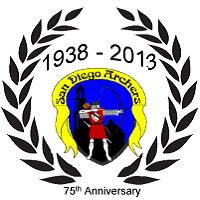 2013 San Diego Archers-summer outdoor archery League.
If you want to improve your archery skills this is the place to do it. It is competitive, friendly and good value for money….. What more could you want? Only $5 per shoot (or save and pay $30 per leg upfront)
Our league is very competitive and yet still friendly , this year our handicap scoring system will level the playing field and allow all contenders to battle for the league championship title.
We will be holding three legs: Each leg will be 8 weeks long
Leg 1: Mini (1/2) 900 round 60-50-40 yards 3-5 arrow ends (Tuesdays Apr-2 to May-21)
Leg 2: 3D paper target 40-30-20 yards 3-5 w ends (Tues May-28 to Jul-16)
Leg 3: Mini (1/2) 900 round 60-50-40 yards 3-5 arrow ends (Jul-23 to Sep 10)
Knock out-Final elimination round Sep 17- details to be decided…(Not the usual heckle round)