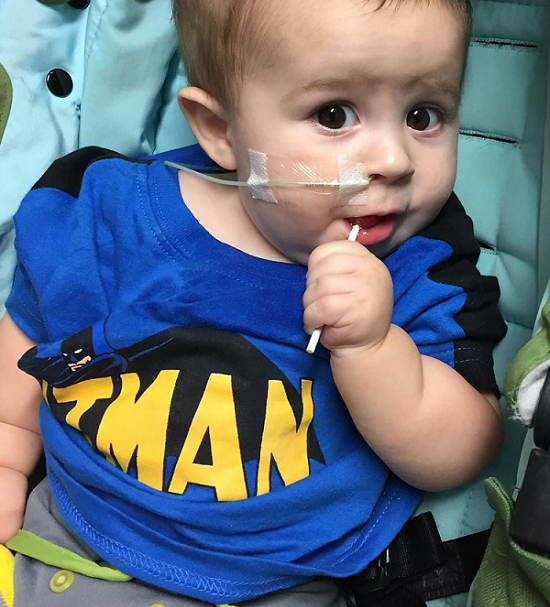 The Miller Family 
Danielle and Will Miller are a young military family here in San Diego. They have both been very active in the San Diego Archers: Shooting in many tournaments, volunteering to help set up 3D shoots, range clean up and helping run the King Arthur Tournament. Many people will know Danni as the amazing woman who would shoot every tournament with their young son, Brian on her back. Even more amazing, last year Danni was shooting with Brian on her back while pregnant with Zachary! This is a picture of Brian peeking out of his back pack carrier while Danni (and Zach) take aim at the Flying Pig 3D Shoot last year.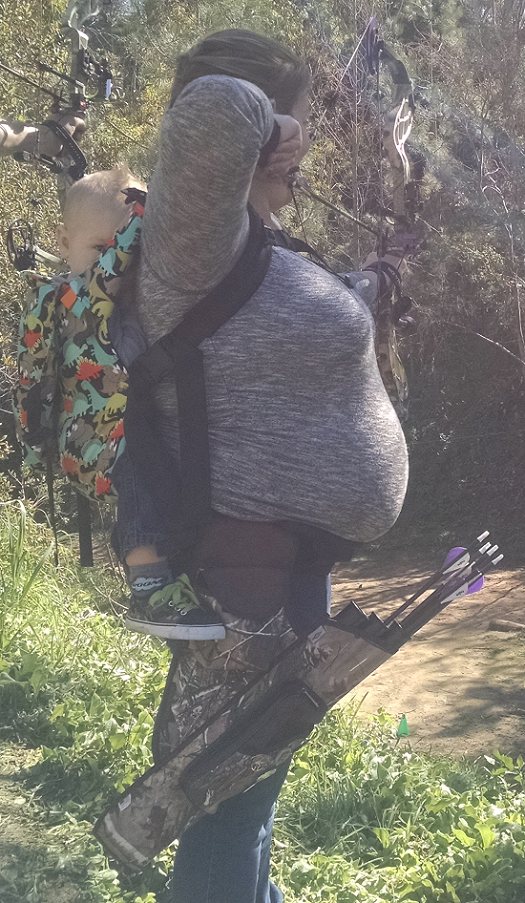 Danni & Will's second son, Zachary Grant, was born in May 2015. In early January 2016, they received the news that Zach had SMA Type 1 (Spinal Muscular Atrophy), a fatal genetic disorder. Barely two weeks later, at just 8 months old, Zach passed away from complications due to SMA. He gave the ultimate gift of life, donating many of his organs to save the lives of others in need.
The San Diego Archers would like to show our support for this incredible family. We will match all funds raised at the Flying Pig 3D Shoot (registration fees, concessions, donations, etc.) and donate 100% to support the Miller's needs (medical bills, research funding (curesma.org), the Children's PICU at Balboa Naval Hospital, etc.).
Danni, Will and Brian will be at the shoot to help raise awareness of this tragic disease. Please show your support by dropping off any extra donations at the visitors table, before or after the shoot. If you are not able to join us this Sunday, you can still donate your entry fee (or more!) by sending a check, made out to: "SDA-SMA" to:  
San Diego Archers, P.O. Box 2205, La Mesa, CA 91943
Please join us on Sunday, February 7, 2016 for the Flying Pig 3D Shoot and Fundraiser. We expect this to be a HUGE event and will need lots of volunteers to help with organization and registration. We look forward to seeing you all on Sunday!
(Registration opens at 7:30 am)