CANCELLED: Hunter Round – 19 JULY 2020
JUST A REMINDER, THE ORGANIZED TOURNAMENTS HAVE BEEN CANCELLED DUE TO THE COVID-19 PANDEMIC.  WHEN WE ARE ALLOWED TO RESUME OUR SDA TOURNAMENTS, WE WILL AS SOON AS POSSIBLE.  IN THE MEANTIME, BOTH RUBE POWELL ARCHERY RANGE AT BALBOA PARK AND MORLEY FIELD RANGES ARE OPEN FOR YOUR INDIVIDUALIZED USE.  PLEASE REMEMBER TO FOLLOW ALL SOCIAL DISTANCING PROTOCOLS POSTED AT THE RANGES.
Hunter Round CANCELLED
The San Diego Archers
Will host the Hunter Round
This SUNDAY, JULY 19, 2020
Registration opens at 7:30am
Registration Closes at 8:45am
Shoot begins at 9am
The Hunter Round includes:
28 2D Paper Hunter Targets
4 Arrows per Target
Maximum Score: 560
The Hunter Round is a field archery tournament of 28 2D paper targets firing 4 arrows per target from RED colored stakes. There are 3 scoring zones on each target. Each arrow scores either 3 points for the outer black ring, 4 for the middle black ring or 5 for the center white ring. There is a center X ring to the inner 5 point zone.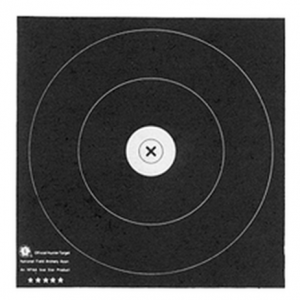 Add up each arrow's score to give a total score out of a maximum 560.
Yardages are marked and are in 'uneven' increments (not always in multiples of 5 yards) from the target from 33 feet up to 70 yards.
Targets may have different shooting positions:
1) All four arrows shot from one marked stake.
2) "Fan": Each arrow shot from a different marked stake spread in a fan pattern, with each stake at the same distance to the target.
3) "Walk-Up": Each arrow shot from a different marked stake at decreasing distances to the target. For example, one arrow each at 45, 40, 35, 30 yards, or two arrows each at 45 and 40 yards.
For Youths:

Under 15, the longest distance is 50 yards.
For Cubs, under 12, the longest distance is 30 yards.
Entry Fee:
$10 for SDA members & Active Duty Military
$15 for non-members.
Please arrive at the Balboa Park Archery Range with plenty of time to register.
Paper shoots may be canceled due to heavy rain (Animal, Hunter, Field Rounds).
3D Shoot is NOT canceled because of bad weather!
If you would like to fill out the Membership Application and Waiver Form in advance, please click on the links below to print the forms. 
Turn in the forms with payment at any tournament registration or mail to:
San Diego Archers
PO Box 2205
La Mesa, CA 91943 
Don't know your specific bow style? Check out this great chart from CBH!

---
???? After tallying your paper scorecard, submit your score online via a mobile phone at https://sandiegoarchers.com/scoring