Morley Field OPEN! – 2 Nov 2014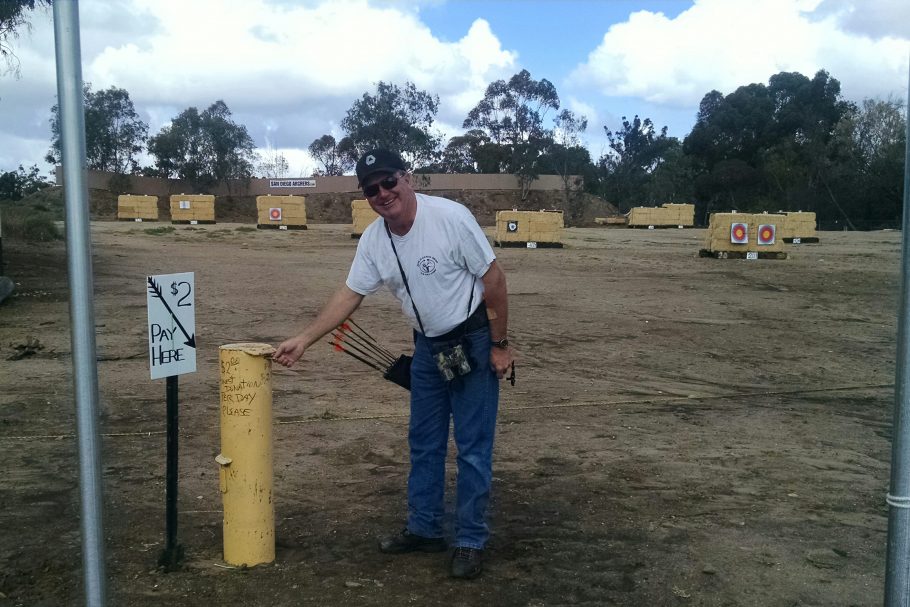 Morley Field Archery Range Is Now OPEN!!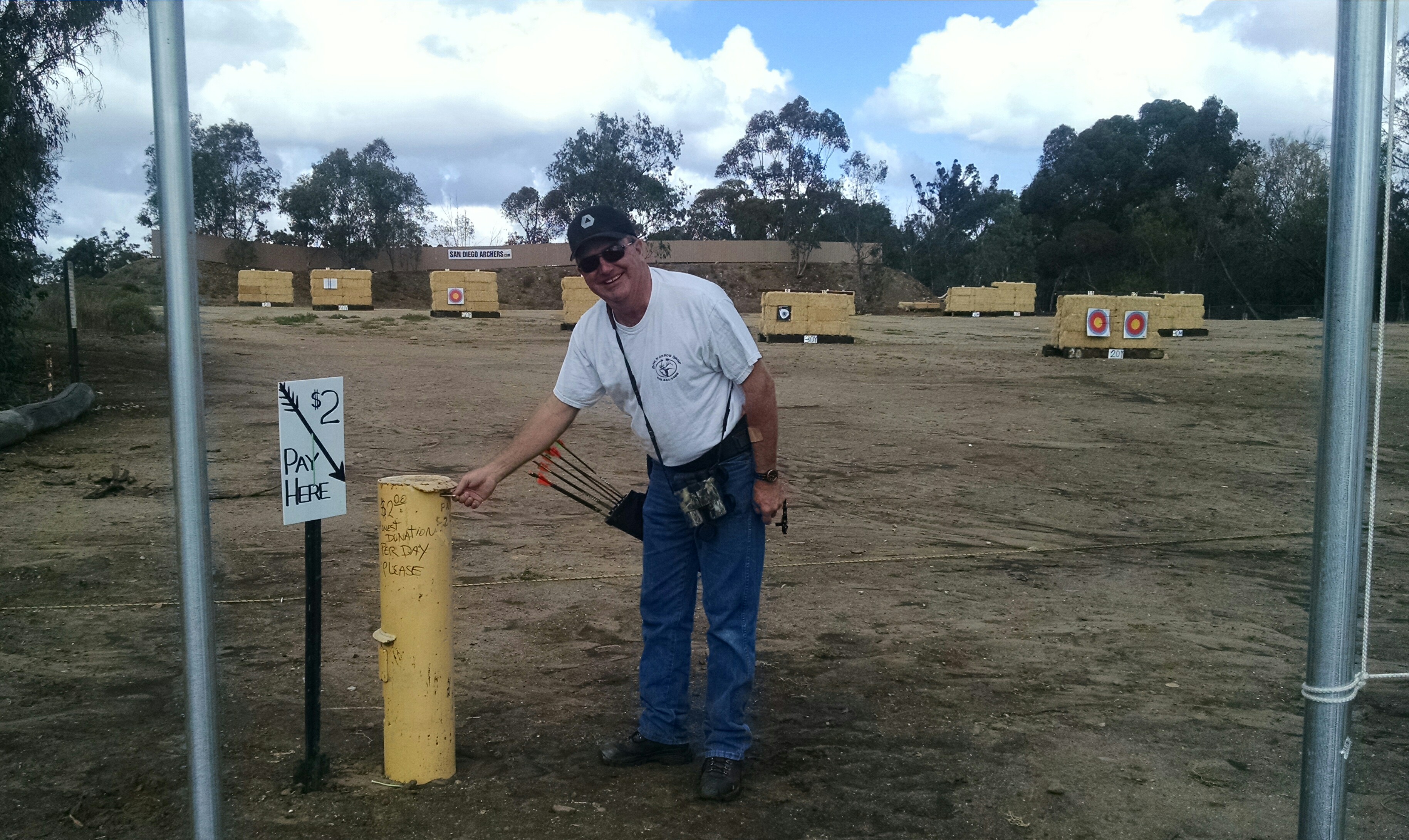 SDA Member Larry Lyford paying up before his first round at the new Morley Field layout.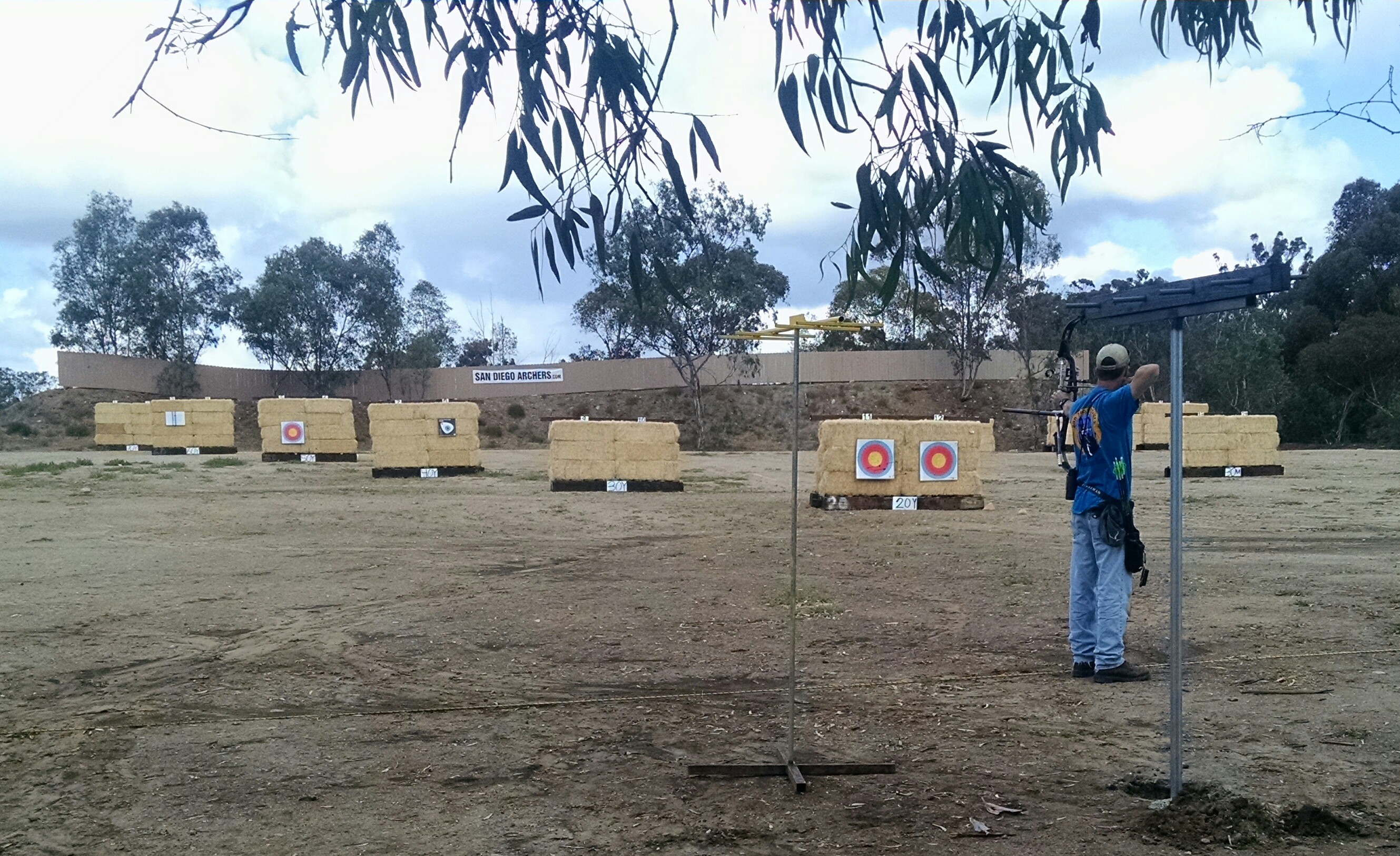 SDA Member Chad Borneman sighting in at 50y after working hard all week to help open our Morley Field Archery Range.
---
The "Range Closed" signs were finally taken down on Saturday, November 1, 2014 .
The new layout has both yard AND meter butts.  Starting on the left side of the range (near the parking lot), there are two butts at each distance from 70y, 60y, 50y, 40y, 30y and 20y.  A ~10y gap divides the range into two halves.  After the gap, butts are in place at 30m, 50m, 70m, and additional 60y, 70y. Work is still being done on the 80y and 90m butts on the right field.  A 10y butt is also being added on the side near the parking lot.  
The Pay Station is in place, so please don't forget to add your $2 each time you come to shoot! We have nearly tripled the number of target butts at the Morley Range, which means many more bales need to be made on a regular schedule to keep the range in good condition.  We will start scheduling monthly bale making work parties so we always have bales ready to swap out.  Your $2 goes towards bale making materials and regular maintenance supplies.
We still have a few details to finish up (the entrance area, the 10y, 80y and 90m butts, etc.), so please expect periodic closures.
ATTENTION ARCHERY COACHES AND CLUBS:  The San Diego Archers will soon be requiring all coaches and clubs to reserve target butts in advance.  The reservation schedule will be posted on the new bulletin board near the entry to the range.  If you have any questions about the new reservations system, please contact the San Diego Archers at:  sandiegoarchers@yahoo.com.
Thank you for your patience and happy shooting!!