Please help us thank Cali Bamboo for their generous donation of deck material for the new "Bowman Platform" at the Balboa Park Rube Powell Archery Range.
If you've been to the Balboa Park Rube Powell Archery Range and shot on the south side next to Highway 163, then you've probably seen the old platform, which has been in need of repairs for years.
Well, the good folks at Cali Bamboo have taken up the challenge! Walter Hicks, from Cali Bamboo, noticed the sad deck while he was shooting in October 2016  and generously offered to donate enough ARMADILLO COMPOSITE DECKING MATERIAL to cover the deck of a new platform.
As with all projects and maintenance at both SDA archery ranges in Balboa Park, volunteers are needed. Travis Bowman offered to take charge of the project, bought concrete & framing materials, coordinating other volunteers to help with the demolition of the old deck, framing and building of the beautiful Cali Bamboo deck. Other volunteers who graciously helped out were Andrew Read, Todd Tinsley and Ed Herrera.
Travis is adding steps on the south side of the deck with more of the Armadillo Composite Decking and railing.
The San Diego Archers would like to thank Cali Bamboo for their donation and all the volunteers who made it happen!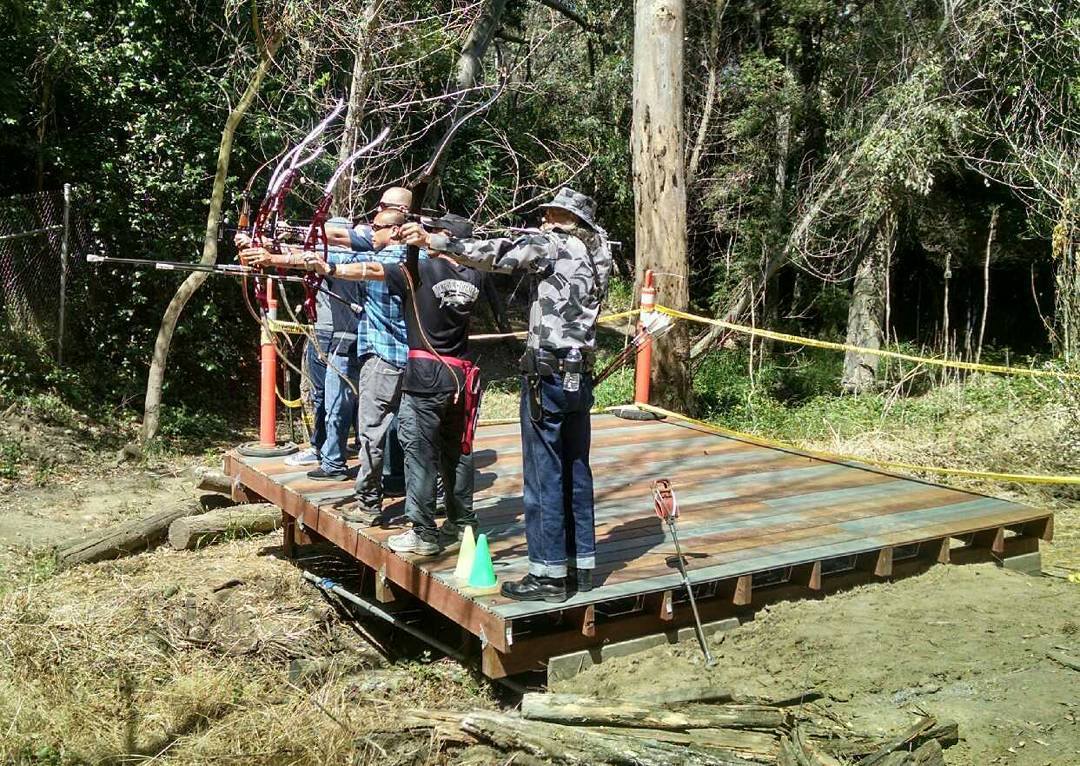 It's the least you can do to help spread the news about our good friends at Cali Bamboo and their good deeds.