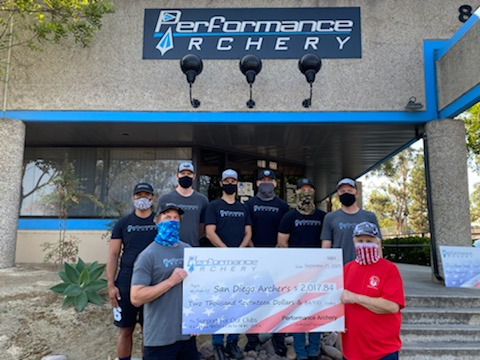 Bob Fromme at Performance Archery said, "During these tough times for Archery clubs, Performance Archery will hold a raffle to help support Bear State Bowhunters and San Diego Archers." They did and with great returns.
In the raffle, Performance Archery offered local archers a variety of great prizes, including "any" Hoyt, Mathews, or PSE bow; a Mystery Ranch Sawtooth backpack; and a variety of other items including targets and arrows which are all likewise available for purchase at the Miramar Performance Archery location.
Both the president of the San Diego Archers and Bear State Bowhunters were present for the receipt of the big check this past weekend.