Iron Turkey 3D Challenge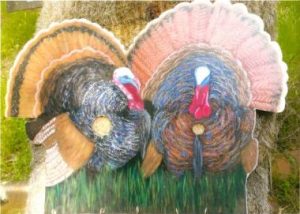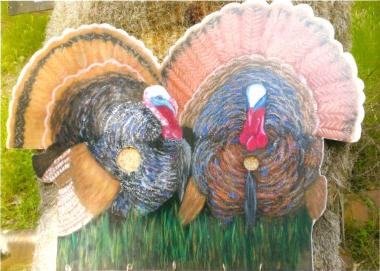 The Iron Turkey Challenge is a 34-target, ONE arrow per target, unmarked 3D novelty shoot featuring various special bonus shot targets.
Challenge Shots Include:
'The Iron Turkey' 'Take the Shot From a Blind' 'Long Distance Gobbler' and 'Jakes & Hens'
Thank you to our sponsors:

Bow & Arrow Shop
Performance Archery
Willow Creek Archery
and San Diego Archers Members.

Make a purchase in October of $25.00 or more at any of our sponsors and receive a $5.00 discount on your registration fee. Bring your receipt to the Iron Turkey Challenge to receive your $5 discount. One discount per person.
No range finders allowed.
Registration from 7:30 am to 8:45 am. Shoot starts at 9:00 am.
Entry Fee: $15 for SDA Members & Active Duty Military, $20 for non-members.