ATTENTION ALL ARCHERS
It is time for the
Annual Flying Pig 3D Tournament & Fundraiser!!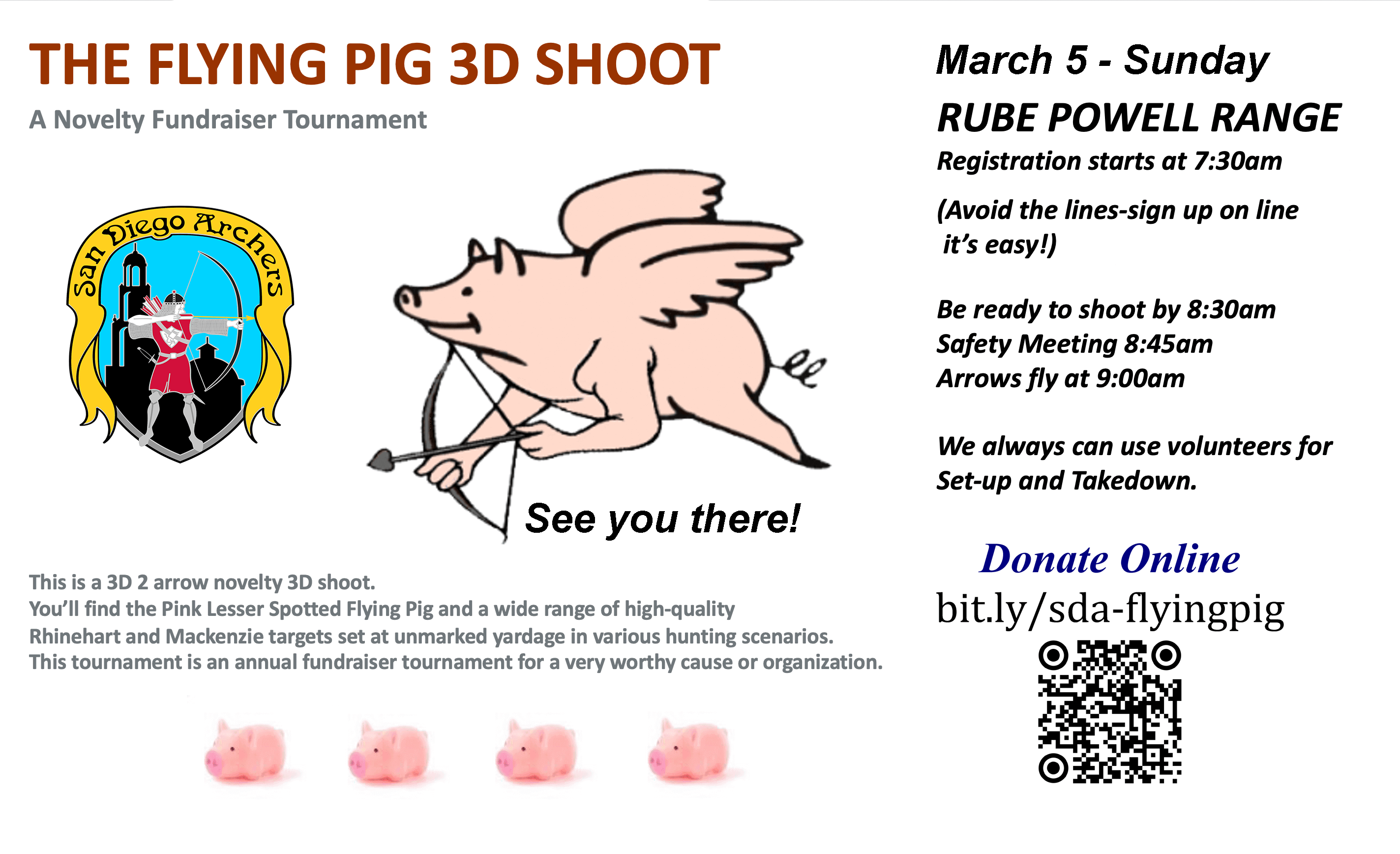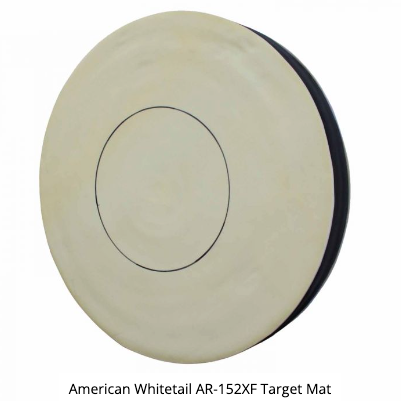 This Event will be a Fundraiser for purchase of (10) New 52" Tournament Target Mats for Morley Field.
Bring extra $$$ for mulligans at the Flying Pig and for tickets to win exciting prizes!
______________________________
The San Diego Archers
Will host this fun, novelty event
On Sunday, March 5, 2023
At the Rube Powell Balboa Park Archery Range.
Register Online

THE FLYING PIG 3D SHOOT
~Range Finders Allowed~
If you know anything about the local flora and fauna of the Balboa Park area of San Diego, you will be aware of not only the existence but also the migratory patterns of the Pink Lesser Spotted Rhinehart Flying Pig. 
For those of you who are less familiar with this legendary exodus, all indications point to the migration beginning on Sunday morning and lasting until around noon.  During this time we anticipate that each person will get at least one chance to shoot at this unusual creature during its majestic flight across the Balboa Park skies (plus 27 other targets)!
So, get out your bows and start practicing!

This is a 28 target, 2 ARROW per target, novelty 3D shoot. You'll find the Pink Lesser Spotted Rhinehart Flying Pig and a wide range of other high-quality Rhinehart and Mackenzie targets set at unmarked yardages in various hunting scenarios.
3D SHOOT DETAILS
      * Scoring: 10-8-5 (Flying Pig scoring: 25-20-16-10)
      * Maximum Score: 580
      * Mulligans & Doe Tags ($1 each):
If you missed or scored low with the first or second arrow, a mulligan allows you to take another shot at a target.  If you use a mulligan, your score is determined by that mulligan arrow, even if you score worse than the original arrow.  You may use a second mulligan on the same target.
There will be 1 or 2 buck-doe spreads in the field, where the doe is placed between the buck and the archer.  If you hit the doe and do not have a doe tag, you score -5 on the target. If you have a doe tag, you score zero.  You cannot use a mulligan if you hit the doe, whether or not you have a doe tag.  If you hit the buck or miss completely, you may use a mulligan and your score is determined from that mulligan arrow.
FLYING PIG MULLIGANS
Additional mulligans may be purchased for the Flying Pig!
$1 each cash or pay online.
Entry Fee:
$10 for SDA members & Active Duty Military
$15 for non-members
Please arrive at the Balboa Park Archery Range with plenty of time to register.
Send any questions or comment to:  events@sandiegoarchers.com
__________________________________________________________
Previous Recipients of the San Diego Archers Fundraising Efforts